Natural beauty solutions for normal to extremely dry or damaged skin, facial hyperpigmentation, dark marks & spots, acne, eczema and skin problems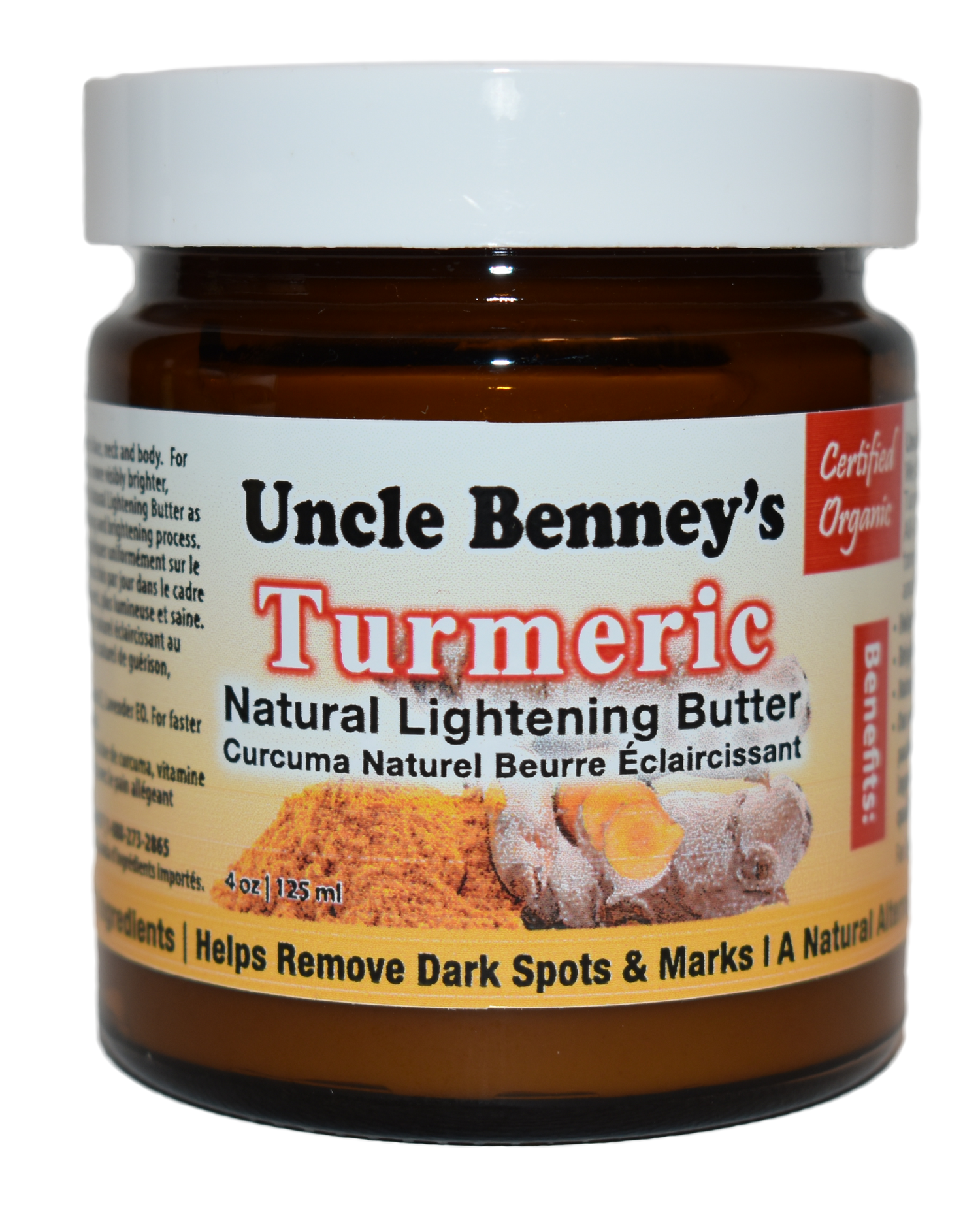 Our Uncle Benney's brand was inspired by our grandparents who used traditional plant-based ingredients for their remarkable healing and beautifying properties.
They believed in the ancient wisdom that nature had provided us with everything we needed to nourish and rejuvenate our body.
Today, the tradition continues with products that heal, protect, moisturize and brighten the skin using natural and organic carrier oils, essential oils, pure butters and botanical plant extracts.
Turmeric Natural Benefits

Our Turmeric products have natural anti-inflammatory and antioxidant properties that can help reduce inflammation, lighten dark marks and spots, and promote a more even skin tone, revealing a brighter complexion.

SHOP NOW

Aloe Vera Natural Benefits

Aloe vera has soothing, hydrating, and healing properties that can help moisturize the skin, reduce inflammation, promote wound healing, and provide relief for various skin conditions like sunburn or eczema.

SHOP NOW

Cocoa Butter Natural Benefits

Cocoa butter is rich in antioxidants and healthy fatty acids, making it deeply moisturizing and nourishing for the skin. It helps improve skin elasticity, hydrate dry skin, and reduce the appearance of scars and stretch marks.

SHOP NOW