Uncle Benney's
Regular price
$34.99 USD
Special price
$20.00 USD
Unit price
per
Special
Sold out
Uncle Benney's Vitamin E Face Crème is a lightweight cream that helps to remove hyperpigmentation, dark marks, dark spots, acne problem, skin disorders and maintain healthy skin

Made with Premium Quality Natural & Organic Ingredients
Natural Benefits

Daily Moisturizer for Normal and Problem Skin


Helps to remove dark spots and clear up your face and neck
Use Uncle Benney's Vitamin E Face Creme daily to help protect, repair, and improve the appearance and smoothness of your skin
A natural antioxidant for normal to extremely dry skin 
Helps reduce wrinkles, scars and acne​
Highly effective in reducing stretch marks
Moisturizes and soothes eczema, dryness and itchy skin​
Rich in Vitamin E, natural plant based minerals, and fatty acids 
Anti-aging​, reduce premature skin damage
Helps promote younger looking skin
Use Uncle Benney's Vitamin E as a night treatment facial mask for healthier looking skin
Uncle Benney's uses plant-based ingredients - a natural approach to skin care

For faster results use with Soaps That Heal Turmeric Natural Lightening Bar
Key Ingredients

Contains 20,000 IU Vitamin E, Sunflower Seed Oil
Share
View full details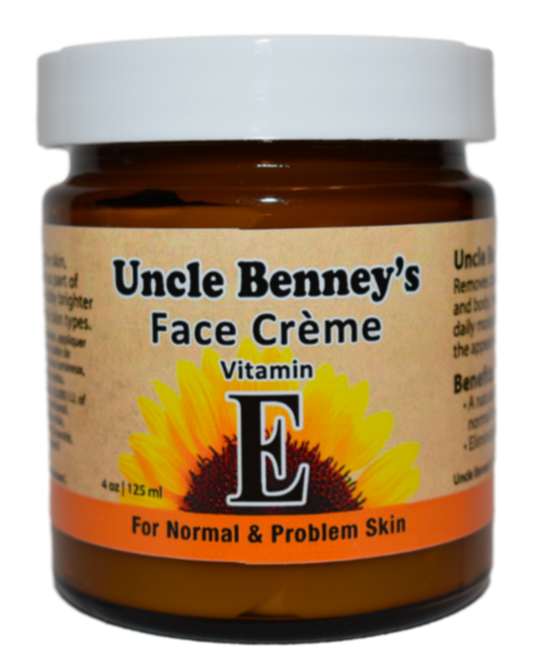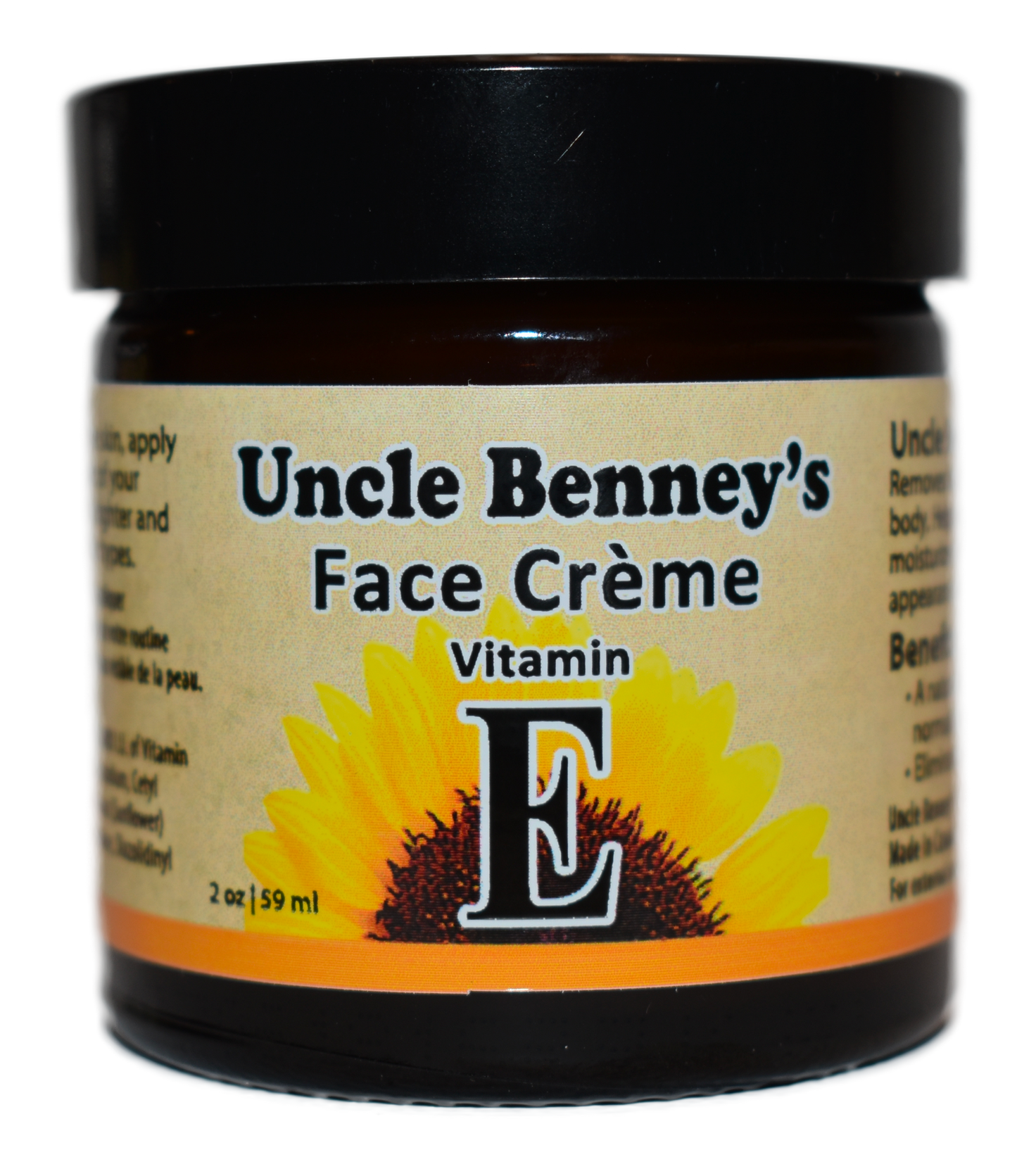 This cream has my face feeling revived
After washing with my tea tree oil soap and then exfoliating with tea tree oil I apply my vitamin E cream which brings my face back to life.
Uncle Ben's Vitamin E Face Crème
Love the texture of the cream. A little coverage goes a far way. My face is smooth and even. Great investment!
Works Really Well
This helps clear up my skin. I use it twice a day. You just have to keep using it and be consistent to see results. I was able to for the first last year, not wear a mask in public due to my skin.