Company Profile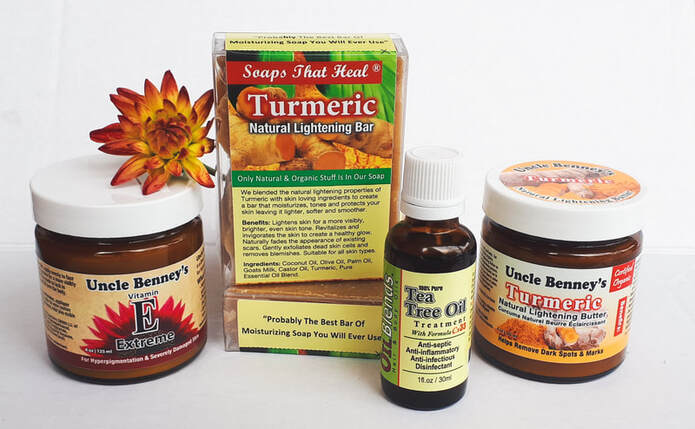 OUR MISSION

Our Mission

Create a Healthier Approach to skincare using Natural and Organic Plant Derived ingredients that work with the entire body - not against it !

​Our Companies Purpose and Focus

Help Maintain Healthy Looking Skin 
Help Heal and Repair Damaged Skin
Solve Common Skin Problems and Disorders​​

What Inspired us

We are Inspired by the Timeless Beauty of Nature
The Healing and Beautifying Properties of Plant Ingredients ​and the LOVE and Passion that goes into making Products That Work
OUR PRODUCTS

Traditional Plant-Based Products that work with the skin. Not against it.

​Our Products are

Free of Pesticides and Herbicides
Vegan friendly,
Not tested on animals
​Globally sourced
Made in small batches
​Contains no chemical additives or residues
Contains no synthetic ingredients.

​Our Products are Not

Bleaching
Fading
Whitening
Peeling Creams, Chemical Peels or Lotions
No Harsh Chemical Ingredients

​We Use Premium Quality Natural and Organic Plant ingredients

Natural Carrier Oils
Pure Essential Oils
Pure Shea Butter
Herbal and ​Botanical Extracts
​Organic Butter & Plant  Extracts ​
WHAT MAKES OUR PRODUCTS SO UNIQUE

A blend of premium quality plant based beauty products using premium quality essential oils, pure butters and botanical extracts

Premium Quality: Our products are crafted with utmost care using only the finest plant-based ingredients. We meticulously select premium quality essential oils, pure butters, and botanical extracts to create a truly luxurious experience for your skin.

Natural and Nourishing: Say goodbye to harsh chemicals and embrace the power of nature. Our products are formulated with natural ingredients that provide deep nourishment and hydration to your skin. Experience the difference as our plant-based beauty products leave your skin feeling rejuvenated and radiant.

Skin-loving Essential Oils: We believe in harnessing the power of essential oils for their numerous benefits. Our blend includes carefully chosen essential oils that promote skin health and enhance your overall well-being. From calming lavender to refreshing citrus, our products offer a sensory journey that uplifts your spirits.

Pure Butters for Intense Moisture: Give your skin the moisture it craves with our products enriched with pure butters. These luxurious ingredients deeply penetrate the skin, locking in moisture and providing long-lasting hydration. Experience the velvety softness and suppleness as our products replenish and restore your skin's natural beauty.

Botanical Extracts for Radiance: Unlock the secret to radiant skin with our botanical extracts. Our products are infused with carefully selected botanicals known for their skin-loving properties. These extracts help brighten your complexion, even out skin tone, and provide a natural glow, leaving you looking and feeling refreshed.

Sustainable and Cruelty-free: We are committed to protecting both your skin and the environment. Our products are made with sustainable practices, ensuring minimal impact on the planet. We are proud to be cruelty-free, as we believe in creating beauty products that are both ethical and effective.

Experience the transformative power of our premium quality plant-based beauty products today. Unlock your skin's true potential and indulge in a skincare routine that is pure, natural, and effective. Discover the beauty that nature has to offer with our exceptional line of products.
WE BELIEVE

We Believe We Have The Right Solutions To Healthier Looking Skin

We Create Natural ​Products That Help Control Facial Hyperpigmentation, ​​Remove Dark Marks and Spots, and Control Acne and Skin Disorder

​Supporting Physical, Mental Wellness, and Spiritual Health initiative through

Healthy eating practices
Physical activity
Chemical free beauty products.
A HEALTHIER APPROACH TO SKINCARE

Health Benefits

Our Products Are Created Using The Best Quality Ingredients That Protect and Nourish The Skin

A Healthy Alternative To chemical Based Ingredients​
​We Use The ​Healing and Beautifying Properties of Plant Extracts
​Effective Moisturizing and Skin Protection
Naturally Nourish the Hair, Scalp, and Skin​​

​​Our Green Products Program: What is "GreenProducts™ ?"

GreenProducts™ is a Program "A Healthier Approach To Skin Scare" Created with our International Partners to ensure that our products are Ethically Produced, Free of Pesticides, Free of Herbicides. Hygienically prepared, ​Fairly Traded

The Right Ingredients and Blends

We use Premium Quality Plant-Based Ingredients - Blended by our Naturalist

Production Method

Handcrafted in Canada by our Master Soap Maker
Hygienically Prepared
Fairly Traded
Unique Soaps Bars (no two soaps are ever alike)
OUR COMPETITIVE ADVANTAGE

We create plant-based products that work with the body
We select only first pressed oils
We use Premium Quality Natural and Organic Ingredients
Purity, High Quality Ingredients, safe, and Proven Effective Natural and Organic ingredients
Our Products Helps Moisturize, Nourish, and Protect your Hair, Scalp, and Skin
We believe that's the way nature intended

Benefits of using natural plant products

Our natural oils work with the body, therefore your system can process the oils more effectively without bad side effects or skin irritations - remember - whatever you use on your hair, scalp, or skin ultimately gets absorbed by the body and ultimately into your blood stream
OUR SOAPS, BUTTERS, & OILS

​Our Soaps

Our Butters

Traditional Plant-derived Butters and Cremes  Helps Protect and Nourish The Entire Body

​Our Products are Made In Small Batches

​Our Products are Made with Natural and Organic Ingredients in Small Batches ​